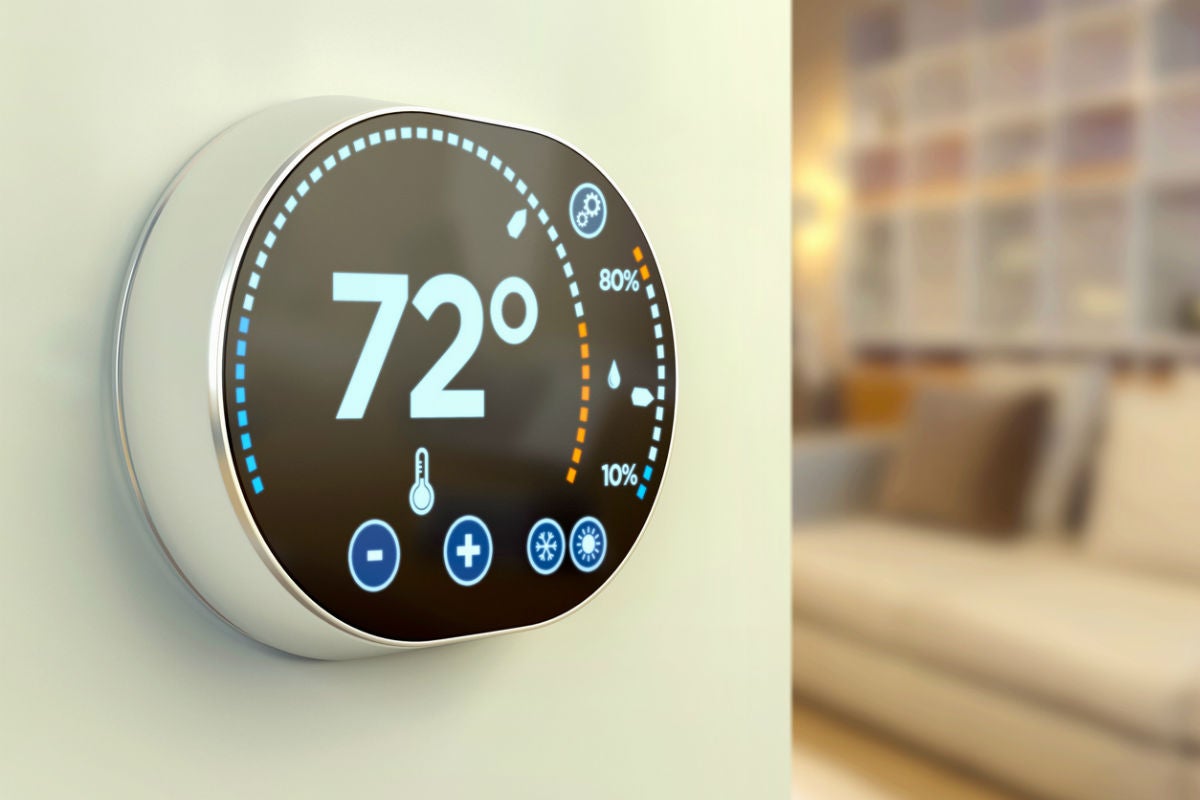 It's late into the year 2022 and if you haven't already got one, it's probably time to get a smart thermostat for your home. After all, the sale season is upon us! Black Friday, Christmas, and New Year – the perfect opportunities right around the corner.
But what's wrong with the ordinary ones that we already have functioning in our homes? Why should we spend quite a bit just to get a thermostat controller when we can get ten other things for the same money? Well, it's the technology that smart thermostats feature that makes it worth the price.
Here's a summarized version of everything you could possibly need to know about smart thermostats.
General Features You Would Find In Smart Thermostats
Smart thermostats feature smart technology that makes them much better than their ordinary counterpart. Here are the general features that you would find in pretty much every smart thermostat.
1. A Mobile Application
Every smart home device, including smart thermostats, feature a mobile app that is used to set up the device and has control over it. This means you could be in your driveway or in the kitchen and all you have to do is pick up the phone to turn the thermostat on or turn the temperature up.
2. Remote Access to the Device
The mobile application is what allows you to have remote access to your smart thermostat. That is what sets it aside from an ordinary thermostat. Now you don't need to get up and adjust the thermostat from the device mounted on the wall, or risk leaving the heating on while you run to the mall. Instead, you can now do all of that from pretty much wherever you are, and from your smartphone – and also not end up with a hefty electric bill at the end of the month.
3. Energy Efficiency
This brings us to the next feature that makes smart thermostats much better than ordinary ones: energy efficiency. The ability to have remote access to your smart thermostat means you can switch it on only when needed. You won't have to let it stay on unnecessarily for even an extra minute.
And with the energy efficiency of course comes lower heating and cooling bills. The Google Nest Learning Thermostat for instance has been known to reduce 10% to 12% heating bills, and 15% cooling bills according to some independent studies.
4. Enable Voice Control over Device
Pretty much all smart thermostats are compatible with voice assistants, which makes them even easier to control via voice-enabled commands. So not only would you not have to walk over to the thermostat yourself, but you also won't need your smartphone to tap any buttons. Just ask Alexa or Google, whichever voice assistant you have at home.
Best Smart Thermostats to Buy
We took the liberty of listing down some of the most commonly bought or praised smart thermostats that you could consider buying in the upcoming sale season.
1. Google Nest Thermostat
Retail Price $129.99
Google's Nest series has seen several smart devices hit the market but its smart thermostats are probably some of the best ones out there. With the Nest Thermostat, homeowners can get an additional Google Nest Thermostat Trim Kit for $14.99 to cover any imperfections on your wall left behind from removing your old thermostat.
The Nest Thermostat contains pretty much all of the general features of a smart thermostat as we mentioned above already. But an additional feature that it includes, is that it can use sensors built into the device, along with your phone's location in order to adjust the thermostat to an eco-friendly temperature.
2. Honeywell Home T9 Smart Thermostat
Retail Price $169.00
Probably one of the best devices you could get for your home, and for something that's got a long-term lifespan, the price is perfectly reasonable. Additional to all the general features that the T9 smart thermostat includes, it has one unique feature which sets it apart.
The T9 Smart Thermostat has the ability to quite literally learn your home's heating and cooling cycles over time – and adjust itself accordingly! The device also knows when you're in and out of your home in order to save energy when needed.
3. Google Nest Learning Thermostat
Retail Price $249
Just like the Honeywell Home T9 smart thermostat, the Google Nest Learning Thermostat, just as its name suggests, also has the ability to learn your home's temperature settings over time in order to adjust the thermostat itself. This is ideal for energy savings and as we already said so above in this article, the Nest Learning Thermostat has been known to reduce 10% to 12% of the home heating bills, and 15% of cooling bills.
FYI
Just so you know, the prices we've quoted above are the ones listed at FirstEnergy Home. Head on over to their website www.firstenergyhome.com today and check out more features of smart thermostats and other additional devices that come along with them.